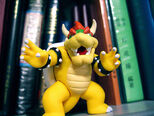 In this game, you connect to another system from 1000 miles away and face them.
 Waluigi plays battle ship HIS way!
waluigi and any other player drop bombombs on each others dorries that their rideing on.
If you sink all the boats, you win!
playable.
Edit
Ad blocker interference detected!
Wikia is a free-to-use site that makes money from advertising. We have a modified experience for viewers using ad blockers

Wikia is not accessible if you've made further modifications. Remove the custom ad blocker rule(s) and the page will load as expected.